About Us
Warm Welcome to ScissorOn | Instrumentation
QUALITY, GUARANTEE, ASSISTANCE.
That's right, these are the 3 keywords of our company. We focus on the high quality, CNC and hand-forged Instruments.
The name *ScissorOn stands for City-of-the-art precision production and perfect function in the field of surgical instruments. At ScissorOn we offer thousands of precision surgical instruments in various categories like as Kerrison Rongeurs, Scissors, Forceps, Artery Forceps, Cotton Swap Forceps, Retractors, Wound Spreaders, Probes, Applicators, Spatulas, Trocars, Suction Tubes, Cannulas, Anesthesia, Suture, Dressing, Tweezers, Scalpels, Needle Holders.
*We Also offer a substantial amount of Surgical Instruments outside of our Online Catalogs.
We provide instruments set well-known surgery fields as Bone Surgery, Gynecology, Ophthalmology, Dermatology, Anesthesia, ENT, Neurosurgery, Spinal surgery, Stomach, Intestines, Rectum, Urology, Obstetrics, Otology, Rhinology, Tonsillectomy, Laryngo-Bronchoscopy, Orthopaedic Surgery, Dental and much more...
We want you buying experience to be helpful and easy. When you call ScissorOn you'll always get a live person who is friendly and eager to be of service. We really care about our customers and we're excited to help!
ScissorOn | Instrumentation
At our Online Store you can buy instruments as a guest, you no need to registration.
If you think Online purchasing is a RISK, on our store you don't have to worry because our Connection is Secured by Digi Cert Ins.
Our knowledgeable surgical instrument team is here now to answer your questions. info@scissoron.com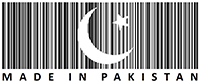 Excellent Workmanship by the ScissorOn Team
WE ARE...
ScissorOn® is a division of Abi Enterprises®. We are Specializes in Selling and Distributing Medical Accessories and Supplies to Hospitals, Surgical Centers, Clinics, Research Labs, and Medical Facilities around the Globe.




Feel free to ask inquiries to us 24/7 via:

For any information: info@scissoron.com

We ensure that we response as soon as possible.



OUR VISION...
Our goal is to help individuals research and purchase medical accessories and supplies in a one stop-shop type of the environment on the internet.
We strive to provide a wealth of accurate information, competitive prices, and great customer service to facilitate the purchasing process. To this end we work diligently, maintain the best possible database of information on operating room and surgical supplies that are available in the market.
______________________________________________________________________________________
Manufacturing Unit: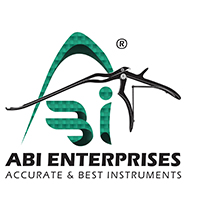 About Abi Enterprises®:

Our parent company has been in business since 1990 based on Sialkot (Pakistan) and specializes in capital equipment for operating room environments. Abi Enterprises® is well established within the medical equipment industry and it's very reliable worldwide suppliers of new and professionally refurbished medical equipment. You can find out more about Abi Enterprises® at our corporate website: www.abisurgical.com

ISO and CE Accreditation:

We take pride in ensuring that all our instruments are manufactured and inspected to the highest possible standards so that our Customers can have confidence in every purchase. The manufacture of our instruments and our repair service are controlled by our Quality Management System, which is approved to QMS standard EN ISO 13485.

The stainless steels we use for our instruments are all as defined by BS EN ISO 7153-1 and our instruments meet the specifications.

Particular requirements for the basic safety and essential performance of high frequency surgical equipment and high frequency surgical accessories.

We take the principles of ethical trade seriously and ensuring the fair treatment of workers and safe working conditions throughout our supply chain.

Please Note:

Availability of these products might vary from a given country or region to another, as a result of specific local regulatory approval or clearance requirements for sale in such country or region.

All the products we dispatch you may be has a different logo or brand because as we mentioned above that ScissorOn is an Online Shop and its a division of Abi Enterprises® if you send any type of quotation like as email, fax or telephonic, well manage by Abi Enterprises®.

ScissorOn and Abi Enterprises® logo is registered trademarks of Abi Enterprises® or its subsidiaries in Pakistan and/or other countries. All rights reserved. For further information feels free to contact us.